ZD Guides: Which Retail Roles Pay the Highest Salaries?
25th August 2023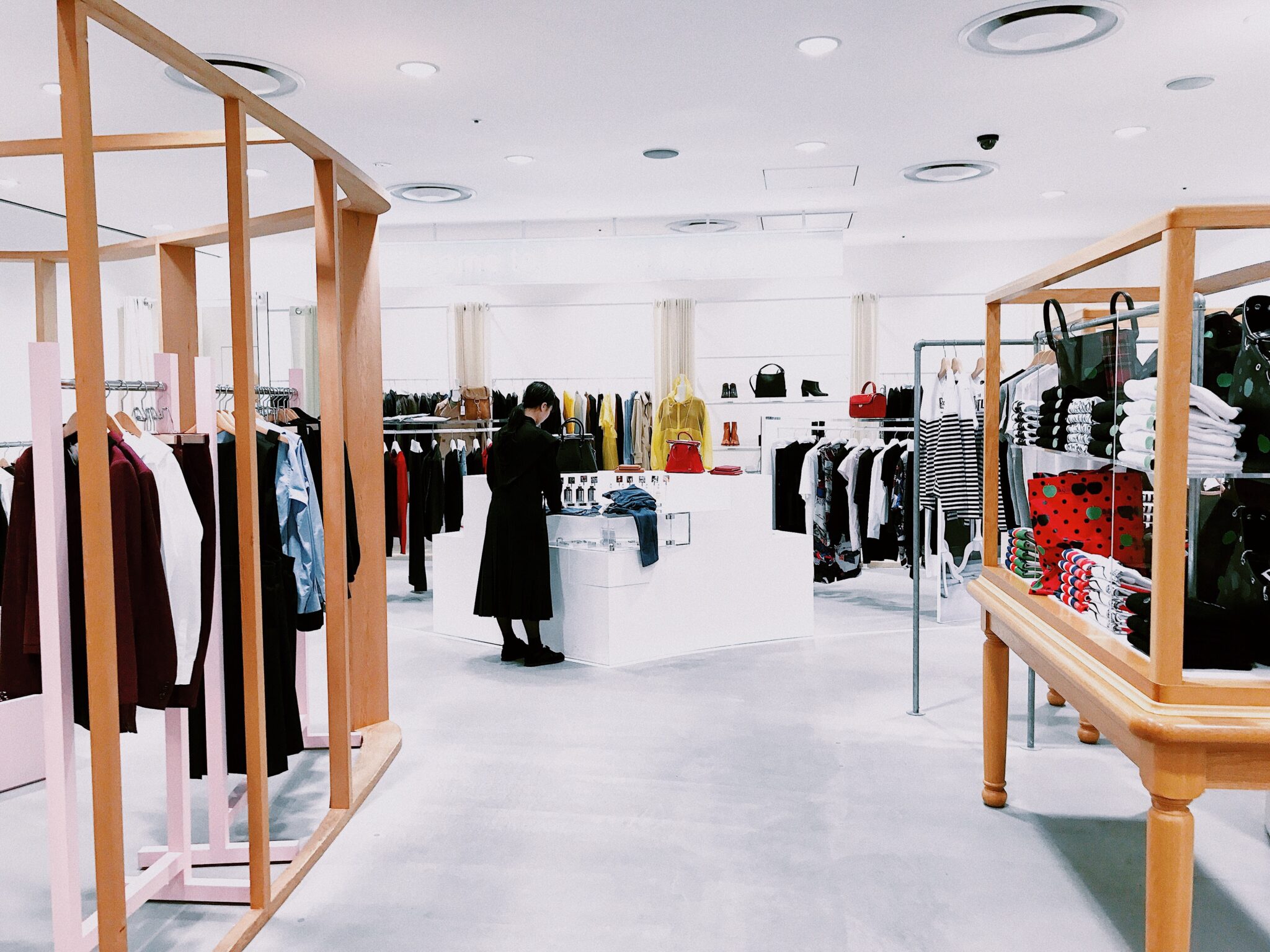 Which Retail Roles Pay the Highest Salaries?
Who offers the highest salaries in retail? And what sort of salary can you expect if you're looking for buying and merchandising, luxury fashion or retail head office jobs? Here's the ZD guide.
There are lots of reasons to consider switching retail jobs. Yet whether you want faster progression, more development opportunities, a better work/life balance or simply a new challenge, there's one box that almost every job seeker needs to tick before they'll consider moving: salary.
With costs rising so rapidly for everyone, the salary of your next retail job perhaps matters even more than it once did. So in this post, we'll look at which retail jobs pay best. To start with, let's work out what we mean by 'best'… 
What do we mean by 'highest salary in retail'?
It sounds like a silly question, but bear with us. On the one hand, there are the retail jobs – often retail head office roles or international retail jobs – where the salary runs to six figures. Those top-level jobs may be your target, but not everyone wants to reach board level.
Instead, you might think of the highest salary in retail in terms of your existing role. Which retailer, for example, offers the best salary for shop floor workers?
And what's the situation if you work in one of retail's more specialist areas? What's the highest salary you're likely to be able to earn working in retail HR, for example?
What are the highest paying retail jobs?
Generally speaking, if the job title is Chief… or Head of…, then you're likely looking at the best paying retail salaries. The larger the retailer (and, therefore, the greater the responsibility) the higher the pay for the most senior roles.
You don't always have to be at or near board level to command a big salary. In many organisations, a retail area manager can command £100,000+ where the role covers a large area with a significant number of stores.
Although most individual store manager salaries won't be quite at that scale, some flagship store managers can also earn six figure salaries.
What are the highest salaries in retail for non-exec level jobs?
According to data from our jobs board at time of writing, salary details for some of the most commonly searched retail roles were…
| Role | Average Salary (approx.) | Top Salary |
| --- | --- | --- |
| Merchandiser | £36,000 | £50,000 |
| Buyer | £37,000 | £50,000 |
| Store Manager | £34,000 | £65,000 |
| Design, Wholesale & Production | £32,000 | £60,000 |
| Marketing Manager | £42,000 | £55,000 |
We've taken a middle seniority route through these roles. Junior roles will pay less and senior roles will pay more, but we've not included their salaries in the above table.
As you'll see, there's a huge difference between the average salary and the highest salary retailers offer. That's down to a combination of factors:
Different retailers have different pay structures

The scope of the job may vary (e.g. a marketing manager in one retail business may not be doing exactly the same job as a marketing manager with another retailer); and

Geographic differences (London jobs usually pay more)
It's worth noting that international retail jobs may offer higher salaries than a similar role in the UK. You'll also often find luxury fashion jobs tend to pay a premium relative to the rest of the retail market, because of the specific skills and competencies luxury retailers will usually expect.
Who pays the highest salary in retail for shop floor workers?
According to a Retail Gazette report from early 2023, illustrative hourly pay rates for in store staff at the following major retailers were:

Tesco – £11.02

Aldi £11

Sainsburys – £11

John Lewis/Waitrose – £10.75

Currys – £10.35

Morrisons £10.20

M&S – £10.20

Asda – £11.11

Ikea – £10.10

Lidl – £10.10

Co-op – £9.90

Iceland – £9.00
Before the above retailers start calling us, it's worth stressing that a) these figures are from the end of the last financial year, before the latest round of pay rises will have taken effect, b) that some of these averages are based on splitting the difference between London and out-of-London rates and c) that these are hourly rates, not salaries, and lots of other bonus schemes are in place to help boost pay packets at the above retailers.
Still, you get the general idea. 
Retail HR and retail finance salaries
Each year, Zachary Daniels produces salary guides for certain retail roles. The guides break down salary expectations per role for London and non-London roles and also by SME and large retailer. Each guide is designed to help retailers pitch roles in the right salary ballpark, which makes recruiting easier. The guides also help candidates to set realistic expectations.
Taking HR retail as an example, an HR Director in London with a large retailer can expect to earn between £110,000 – £150,000, the highest salary for anyone working in retail HR.
You can find our latest retail HR salary guide here, and our latest retail finance salary guide here.
Find your next retail role with us
Want to make sure your next career move comes with a pay rise? Explore our current vacancies now or talk to us.
---
<

Back to list