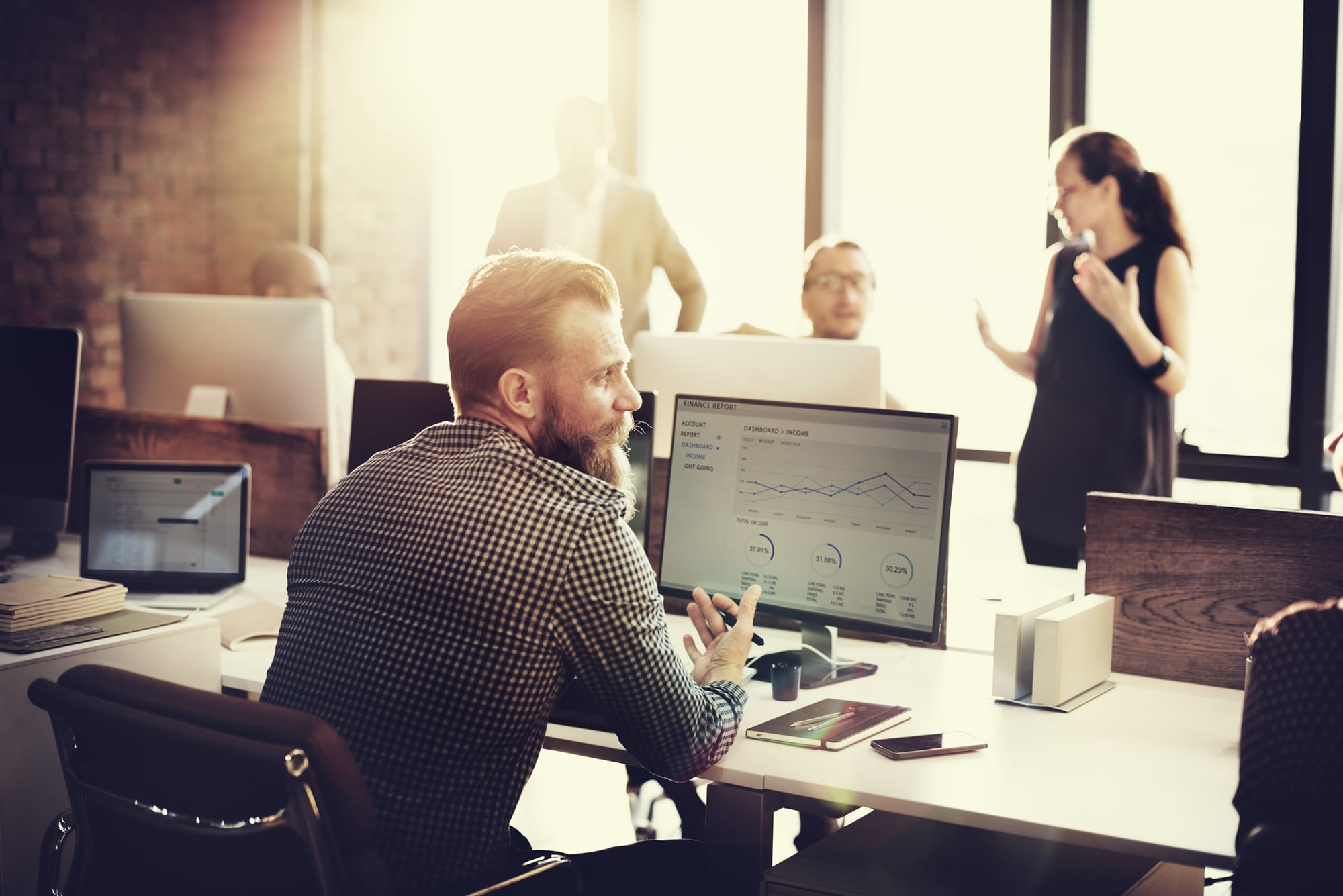 The best finance talent has never been in greater demand. So it's more important than ever that when you identify a gap in your financial skillset, you also identify the ideal recruiter to fill it with the right combination of skill, experience and brand fit.
Finance Recruitment for Retail Clients
Everyone is searching for the best candidates, but there's only so much 'best' to go around – especially when you restrict yourself to the same search methods. Fortunately, years of experience means our finance recruitment specialists are able to look wider to find people who are perfect for the job, and who you'd probably never find through traditional channels.
Retail Finance Recruitment for Candidates
You spend all that time with the recruitment consultant talking about the roles you'd be happy to consider (and the ones you wouldn't), and then you find the jobs you're offered are nothing like the ones you discussed. Sound familiar? It's time to talk to the retail finance recruitment team who'll take your ambitions as seriously as you do.
Why Zachary Daniels?
We know. Every retail recruitment company promises to look further and dig deeper to deliver results. The difference is we actually do it. Here's how:
Credible every time
Do you know what happens when your recruitment team can't find people who match your brief? They cast their net wider. They dilute your requirements. And instead of two or three prime candidates, you'd be happy to say 'yes' to, you end up with a dozen people who might just fit the brief. If you squint a bit and use your imagination.
We don't do that. We dig deeper in the first place to explore not just the nuts and bolts of the job you're recruiting for, but the company culture too. That helps us build real understanding, so the only candidates we send your way are 100% credible.
Seamlessly simple
Finance recruitment isn't easy right now. First, you have to find the perfect candidates in a market that's full of 'nearly rights' but very few 'definitely rights'. Then you have to manage the interviewing and onboarding process while they're (probably) receiving offers from elsewhere. If yours is a small in-house recruitment team, chances are there's simply too much to cover.
So ask us. Make us part of your team, and we'll make your life simpler, and your recruitment more successful.
Committed to our candidates
Matching the perfect candidate with their ideal client is a great feeling. But do you know what's even better? Having that candidate return to us once they've settled into their new post, and ask us to find talent for their new team.
That happens a lot. And the reason it happens is that we're never satisfied with simply 'filling a post'. We go the extra mile(s) to match the right person with the right role – right for the client, and right for the candidate too.
We've recruited for these clients:
Beauty Bay
Crew Clothing
Very Group
American Golf
Ryman Stationery
Castore
Tapestry
MatchesFashion
The White Company
Heart of England
Mountain Warehouse
Retail recruitment is more successful with ZD. Here's how it works:
Brief:
No half measures here. We take a deep dive into your company culture so we can help you develop a brief to attract the people who'll be the perfect match.
Identify:
The best people are always in high demand. But not everyone who would be interested in (and perfect for) your role is actively job hunting right now. The only way to reach them is to actively go and chat with them, which means working with someone who knows who and where they are. That would be us.
Assess & Shortlist:
Today (to pick just one of a thousand examples) we received 123 applications for a single Financial Accountant position. 123 people to sift and sort. A handful of brilliant people to contact. And over a hundred to disappoint. When you don't have the time, the staffing or inclination to do all of that, we do.
Interview, Offer & Beyond:
We'll handle the arrangements with the candidate. We'll help with negotiations. We'll make the entire process super-smooth. Then, once in post, we'll stay in touch with the candidate for a while to ensure they're happy in their new home.
Recruiting for global retail clients
"Having to fill a fairly niche role initially proved challenging but driven by [their] sheer tenacity, we were able to find about as 'perfect' a candidate as we could have hoped – all in a relatively short timeframe. Keeping in regular contact helped the whole process, and it was obvious the hard work that was put in in order to land the position – I know they turned over every possible stone to put in front of us the best and most suitable candidates out there." – Head of Finance, Global Sportswear Brand.
Recruiting exceptional candidates
"Zachary Daniels were great and carried out an undaunting meeting/ talk through and updated me by phone and text which actually made the whole process quite enjoyable." – Angela Parr, Finance Director, BioTech4, Lincolnshire.
"I would like to thank you for your support & the professionalism you have shown throughout the process. You have provided me with all the information I need and updated me on every step of the process. I can't say thank you enough for finding me such an interesting role with a great company in this very difficult time." – Paulos Ayalew, Senior Finance Manager, Tapestry, London.
What retail finance roles do we recruit?
Transactional. Shared services. Payroll. Part and newly qualified. Whatever the role, find the right talent with us.
Roles we recruit for include (but are definitely not limited to):
Executive and Senior Appointments
Change & Transformation
CFO
Commercial Finance Director
Commercial Finance Manager
FD
Financial Controller
Finance Manager
Group FD
Group Financial Controller
Head of Commercial Finance
Head of Finance
Head of Financial Planning & Analysis (FP&A)
Head of Financial Reporting
Transactional
Accounts Payable
Accounts Receivable
Credit Control
Head of Shared Services
Transactional Finance Manager
Part Qualified
Accounts Assistant
Assistant Accountant
Assistant Management Accountant
Commercial Finance Analyst
Financial Accountant
Finance Analyst
What's it like to work with us?
Simple, honest and straightforward, from the first call to post-filled – that's what we aim for. To find out what our clients and candidates think about how we achieve it, check out our testimonials. Then find out more about our approach.
---
If you are a potential candidate...
Send us your CV
---
Looking to recruit? Call us on 01925 550 422 or get in touch below...
---