Zachary Daniels rewards staff by putting them in the driving seat
24th January 2022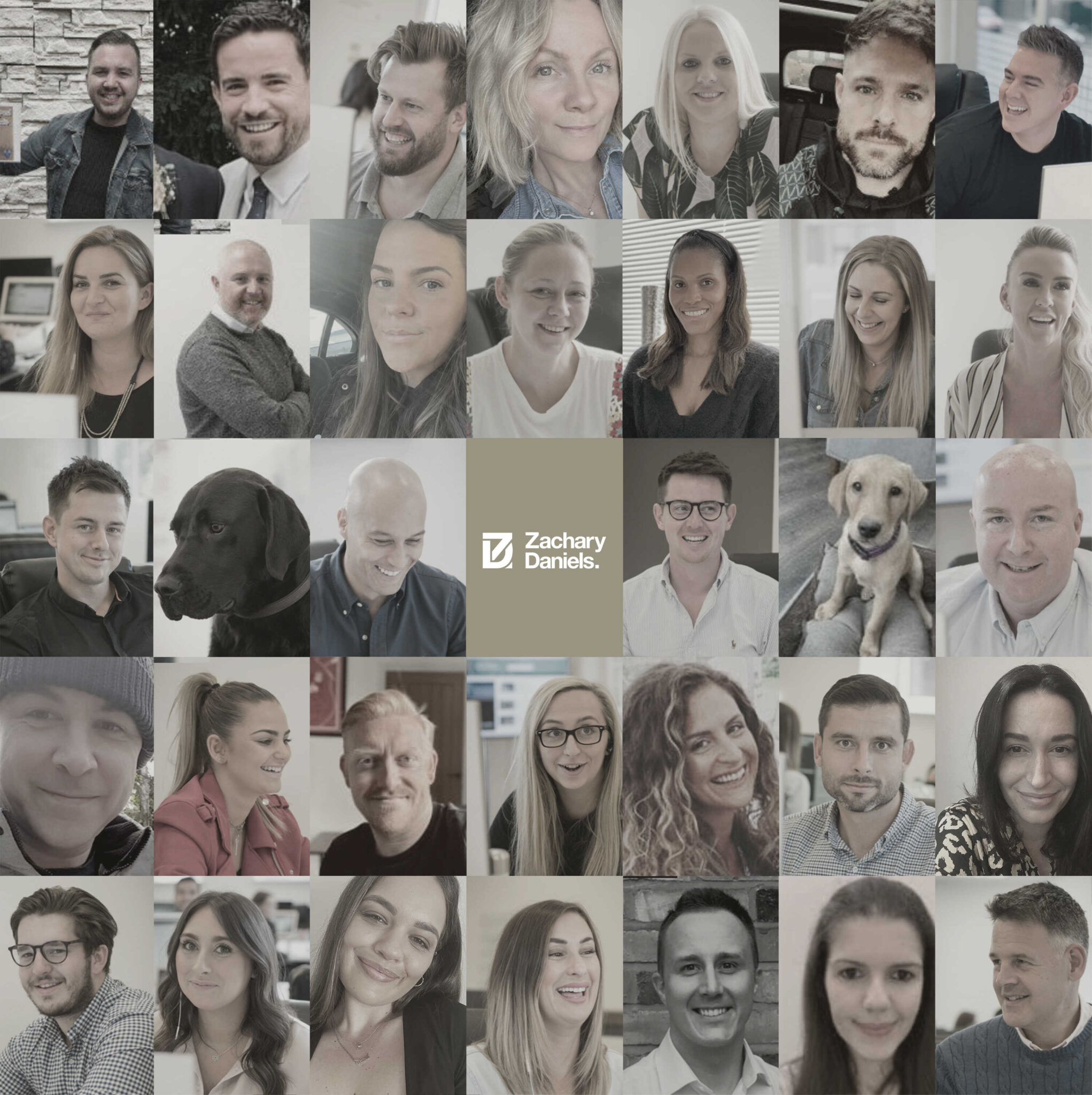 How do you retain staff, attract top talent and show clients you walk the walk?  We have done it by giving our people a majority stake in the business.
When retail changed, the world of retail recruitment changed with it. Yet thanks to a monumental effort from 'Team ZD',  Zachary Daniels has more than weathered a stormy two years, going from strength to strength and attracting market leading brands. The pandemic response from the team left co-founders Danny Monfea and Zac Clements wanting to find a way of ensuring everyone could benefit from the success.
"We're extremely fortunate to have such a talented team here," said Danny, "yet over the past two years, we've really seen everyone taking their commitment to another level. Often it's almost felt as though they had a stake in the business. So Zac and I decided to put plans in place to make sure they do."
Danny and Zac have placed the company into an Employee Owned Trust (EOT), giving the team a majority stake in the business. Like the John Lewis model, continued success will see profits shared across the team.
Values in action
"As a recruiter, we know just how vital it is to retain skilled talent right now," explained Zac. "Giving every member of the team a stake in the business is about saying "thank you", rewarding their support and, we hope, convincing them that Zachary Daniels is the right place for them to stay. But it's also a calling card that tells our clients and prospective future team members about the sort of business we are."
Danny added: "It matters to us that we are seen as being fair, honest and transparent. It's very easy to say that you're empowering your staff, but it's not always easy to do it. This makes that empowerment real and tangible. When a member of our team mentors someone else, or recommends someone to the business, or finds a new tool that increases productivity or reduces waste, now everyone stands to benefit from that." 
Skin in the game
"The ambition of the company is now in all our hands," added Zac. "How we grow is down to all of us. We've always been known for service, for the long term relationships we build and the results we achieve. Now that everyone here has 'skin in the game' we believe that can only be good for our business, our candidates and our clients."
About Zachary Daniels
Since 2012, Zachary Daniels has taken a different approach to retail recruitment. Niche. National. International. Whatever the role, the Zachary Daniels approach of working fast, listening more than it talked and delivering what it promised struck a chord with clients and candidates. 
---
<

Back to list