ZD GUIDES: The Ultimate Cover Letter Writing Guide
7th March 2023
How to Write a Cover Letter
The CV is a work of genius. Now, you (probably) just need to pair it with a great cover letter. But why do you need a cover letter? And how do you write one?
Do companies still ask for cover letters?
Yes. Many do. Some place a lot of importance on the cover letter – others don't. Often, when an employer asks you to upload a CV, there may not be any mention of a covering letter. So how are you supposed to know how much value an employer will place on it? The rule of thumb is this: if in doubt, assume it matters.
Why do you need a cover letter?
What's the point of a cover letter? When everything is done digitally and every process is slick and simple, doesn't the very idea of a covering letter seem a bit…well, old hat?
Actually, we'd argue there's as much need for a good covering letter as there's ever been. Here's why.
A covering letter is all 'you'
If you've been following our CV writing guide, you'll know that a CV is about showcasing the headlines of what makes you a great candidate. There's no space for background. There's rarely any great opportunity to get the real 'you' across. A covering letter is different. It's a space to show your personality, which is one of the reasons so many employers take it so seriously.
A cover letter sets you apart
It sets you apart from the people who don't write cover letters (obviously). But it also sets you apart from all the ones who do, because no one will write quite like you. And no one will sound quite like you. So even if your experience and qualifications look a lot those of your competitors, a good covering letter can help you demonstrate a difference.
A cover letter looks forward
The whole point of your CV is to look back. A covering letter is your opportunity to look forward and explain why you're making this move, what you can bring to the role and how you can apply experiences from the past to the future.
A cover letter shows you're serious
Put yourselves in the position of a recruiting employer. They've advertised their latest vacancy and they've been inundated by responses. Some of those will be 'fishing' expeditions by people who are just testing the water. Some will be from candidates who've just thrown out their 10th identical CV of the day because they're taking a quantity over quality approach.
And some will be from people like you, who've combined a tailored CV with a personal, considered and well-rounded cover letter that shows your enthusiasm for the job.
Who would you invite to interview?
A cover letter adds detail
There's a lot to pack into a CV. We're not suggesting you should treat your covering letter as a sort of CV 2.0 where you say it all again but in a more longwinded way, but there is value in exploring one or two of your most relevant statements in more detail. It's a chance for you to clearly tie your experience to this job.
A cover letter fills in gaps
Why have you been away from the jobs market for the past three years? Why are you moving from London to Leicester? A cover letter gives you space to touch lightly on these issues, so you address obvious gaps in your CV, and so you don't have to waste time at interview filling them in.
Here's an example:
"After a career break to raise my youngest daughter, I returned to merchandising two years ago and have since…"
When don't you need a cover letter?
Do your research
Let's start with the job description. What are the key attributes and competencies the employer is looking for? What does the ad tell you about the company's ethos and direction?
Now take a look at the employer's website, social media and any recent press or wider industry news. It'll give you a more rounded understanding of the company and the issues that matter to it. Most importantly, look for anything directly related to your role.
You might, for example, discover that the company has just announced a new trade partnership with an East Asian organisation. As an international buyer, this might fit squarely with your role, and it would be a great move to reference this in your cover letter, together with your experience in the region.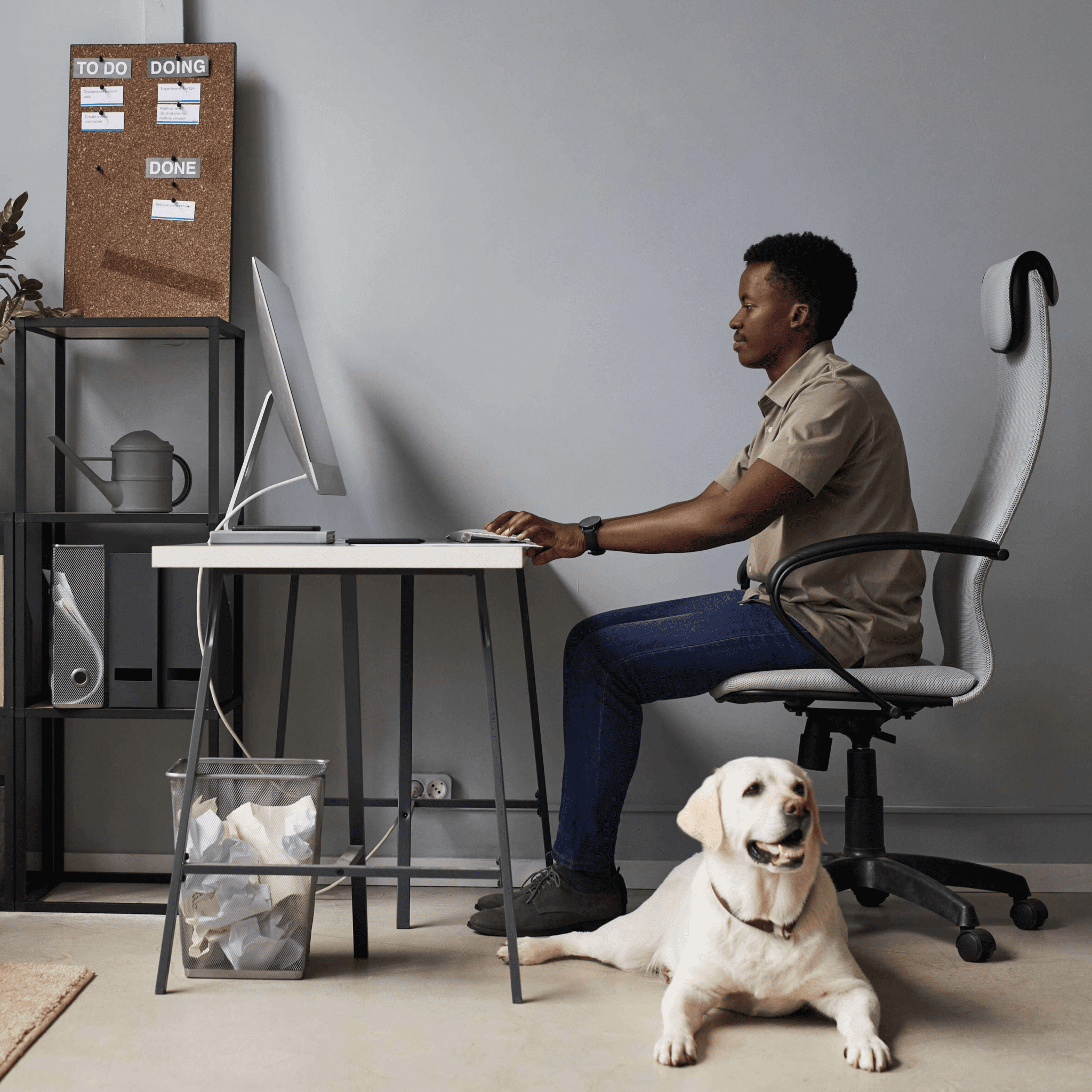 Start with a bang
Here's what not to write:
"I would like to apply for the role of XXX and submit this covering letter in support of my application."
We've lost count of the number of covering letters we've seen that start like this, and every single one is a missed opportunity and wasted space.
Using your research and looking back at your CV, ask yourself 'where's the wow'? Here's an example of a covering letter that starts with oomph.
"Three years ago, I gained my first retail management position. Last year, I won 'Outstanding Store Manager of the Year' at our annual awards. Now I'm eager for new challenges in a new environment. I see COMPANY NAME as the right brand, with the right values and the right commitment to its people to help me take the next step."
Make your experience relevant
'Show not tell' is a bit of a cliché, but it's a great way to bring your experience to life. Now's also the time to reference your research. Applying that to the example at 1 above might look like this:
"Your CEO told the press recently that COMPANY NAME's new partnership with AB Corp was a chance to explore new product development opportunities in East Asia. Having spent the past five years leading product development and quality teams in the region, I'm excited at the prospect of being able to support this initiative."
Show enthusiasm
Show not tell' is a valuable mantra here too. Yes, you could simply say "I'm enthusiastic about my work," but that rather sounds as though you don't really mean it.
Far more effective is to demonstrate that enthusiasm in what you say and the way you say it.
What you say: Using phrases such as 'I love…'; 'I'm eager to…'; 'I've always been excited by…' show your enthusiasm for a particular task. Don't be afraid to show your passion (although avoid using 'I'm passionate about…' because it's a very overused phrase).
How you say it: Short sentences and short words inject energy into your writing. Long sentences put the brakes on. When you want to demonstrate enthusiasm, keep it short.
Be authentic, but watch your tone
If a cover letter is all about showcasing the real you, it follows that there's no point in pretending to be someone else. So be honest and open. It'll serve you well at interview when the employer finds the person in front of them sounds exactly the same as the person in the covering letter.
That said, there is a limit. This may be the job of your dreams. This may be the first application you've written in years. You may have been out of work for months. Even so, avoid sounding desperate, apologetic, gushing or needy.
Run your cover letter by a trusted friend to ensure you come across as you intend.
Edit!
Don't worry too much about hitting the right length on your first pass. Write everything you feel you need to write, then revisit it and edit it down to a single page. In particular, look for repetition, redundancy (that is, saying things that will be obvious to the employer) and anything that is off topic.
Be ruthless! The person who ends up reading your cover letter will thank you for it.
Proof!
Always spellcheck your letter. If you can, give it someone else to read before you send it, just to make sure you've not missed something obvious.
Should you create a fresh cover letter for every application?
Yes, you should. The whole point of a great cover letter is to demonstrate how your skills and experience make you the ideal candidate for this job and this employer. A generic, one-size-fits-all cover letter isn't really any better than no cover letter at all.
That makes every application harder, of course, especially if you're short on time, or if writing isn't your strong suit. But it really is worth taking the time to tailor your letter – especially for those jobs that really grab your attention – because it could be the difference between failure and success.
All done? To find a role worthy of your CV, take a look at the ZD Jobs page
Or send us your CV, tell us about the roles you're interested in, and let us search for you. Talk to us today.
---
<

Back to list