Recruitment Agency for the UAE, Kuwait and Bahrain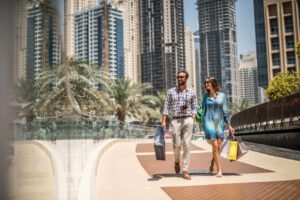 Specialist retail recruitment in the United Arab Emirates and across the Persian Gulf? Make Zachary Daniels part of your team.
Retail recruitment in the UAE (and beyond) that works for retailers
We're a UK retail recruiter. So what is it that makes us a natural choice for recruitment in the UAE, Kuwait, Bahrain and across the Persian Gulf? Partly, it's because we have so much experience in helping exceptional talent find new opportunities globally. Partly it's because we have a long history of supporting brands as they grow internationally. Partly it's because we've been helping place great candidates with great brands in Dubai, Abu Dhabi, Manama and Kuwait City for years.
Retail recruitment in the UAE (and beyond) that works for candidates
You've got ambitions to take your retail career to the Gulf States. But working in the UAE, Saudi Arabia, Bahrain or Kuwait demands more than the ability to impress on a CV or at an interview. Zachary Daniels' recruitment specialists know that working internationally doesn't just mean a change of job; it's a change of life. That's why they'll work with you and your new employer to make the move simple, enjoyable and rewarding.
Why choose Zachary Daniels for retail recruitment in the Persian Gulf?
There are plenty of other retail recruitment agencies in the UAE, Kuwait and Bahrain you could talk to (although don't feel as though you have to). So why us?
Retail recruiters to support your transformation
Everywhere you look across retail in the Gulf, change is happening. A savvy customer expects better, faster service and cheaper prices. Data, and the ability to analyse it and use it, is more important than ever.
Analysts predict the value of e-commerce will reach $8 by 2025, more than double its value in 2019. Delivering that transformation means tapping into a global pool of talent and experience. And with years of experience in finding and managing the flow of talent between the UK and the UAE, Saudi Arabia, Kuwait and Bahrain, we know how to support your ambitions.
Make us part of your team
Your in-house Dubai recruitment team is doing a perfectly good job of meeting your recruitment needs across the Gulf States. But what happens when you want to run a major recruitment drive that would overwhelm your existing team? 
Bringing in our retail recruitment specialists as your support keeps your in-house team in control, gives you the capability to flexibly upscale your team as and when you need it, and gives you the global retail market perspective to complement your local expertise.
Recruiters for that crucial appointment
You have local recruiters who are perfectly capable of sourcing the majority of staff to operate your stores and warehouses. But when it comes to certain executive appointments – the people with the expertise and reputation to drive your next stage of growth – sometimes you need to look wider.
Our recruitment specialists know where to find industry-leading talent – we helped place much of it. Leverage our contacts.
Specialist retail recruitment in the UAE, Bahrain and Kuwait
From compliance to management, finance to FMCG, we've got the people to handle your retail recruitment. Right now, we're seeing real growth in the following specialist areas:
Digital and technology: Nowhere is digital more transformative than in the Gulf States right now. Take the UAE. As the instant payments platform transforms a traditional cash-first society into an electronic one, so the need for experts in the digital and tech space grows. Find them with us.
Supply chain and logistics: It's about the last mile. It's about the global security of supply. It's about carbon footprints. Whether you need expertise in the micro or macro of the supply chain and logistics function, find it with us.
Retail operations: Bringing a store/area/regional manager from overseas to your UAE, Kuwait or Bahrain retail business isn't easy. Because even when you've found someone with the right skillset and experience, how do you know they'll make a comfortable transition? How do you know they'll fit with your brand? We spend as much time understanding the person as their skills, so when we recommend them for an interview, we know they'll thrive. 
Roles we've recruited for in the UAE and across the Gulf:
Over the past few months, here are just some of the roles for which we've recruited in the region:
Store Manager, Dubai

Senior Luxury Retail Manager, Dubai

Deputy Manager, Kuwait

Store Manager, Bahrain
If your talent is in any of these fields, we need to talk to you…
About Zachary Daniels
In 2012, we set up a boutique retail recruitment agency that would be run the way we felt an agency should be run. Personal. Passionate. Really committed to our clients, candidates and our team – so much so that we made the company employee-owned (a bit like John Lewis) so everyone here could have a stake in our success. 
It was an approach that struck a chord, so we grew. But we still have that boutique, personal feel, because we know that's what our clients value most about us. 
Send us your CV or get in touch
---
Looking to recruit? Call us on 01925 550 422 or get in touch below...
---
What our clients say:

My experience working with Kerry Rose was amazing. Kerry found a job perfect for me; she was always there to answer any questions I had, very supportive and so friendly! Kerry is a lovely lady and I really appreciate all of the hard work that she has done for me! (Kerry Rose – Feb 2020)
Candidate


Kerry Rose was very professional throughout, from calling me and then checking how the job was going. I am very thankful to her for helping me with a great position!
Chloe


I greatly appreciate the assistance you have provided me during your work hours and outside your work hours to help me out to prepare for my interview and negotiate my salary. (Mark Humphreys – Feb 2020)
Candidate