Retail Recruitment Agency for Cheshire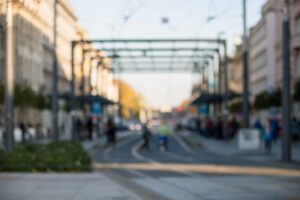 Our retail recruitment company was born in Cheshire. And local knowledge is just one of many reasons to have a chat with us…
Retail recruiters who go further to get results
You're planning to hire. The challenge, as you already know, is that so is everyone else, and there's only so much talent to go around. So we go far beyond the jobs boards to find, connect with (and even headhunt) the people others can't.
Put us to the test.
Where candidates become clients
If there's one thing that shows what it's really like to work with Zachary Daniels, it's this: candidates who enjoyed their ZD experience when they were looking for their next role come back to us when they're the ones doing the recruiting. It's something that's happened more times than we could possibly count.
Cheshire recruiters
Local knowledge counts a lot. We're proud to say that, while we now have offices in London, Glasgow and Belfast, our first home was (and still is) Warrington. You'll find us on Chester Road. When successful recruitment is all about understanding the clients and candidates you work with and the area you work in, it really helps to have a retail recruiter who's part of your local community.
Why choose Zachary Daniels for your Cheshire retail recruitment?
There are plenty of other retail recruitment agencies in Cheshire you could talk to (although don't feel as though you have to). So why us?
It's not (just) what you know
The ZD team have been recruiting for retail in Cheshire for years. That matters. Because when your initial trawl of the jobs boards has drawn a blank, you need a recruiter with alternative options up their sleeve. We have lots of them:
A LinkedIn network of more than 10,000 

A mailing system dedicated to our Cheshire database 

The network of contacts of an expert team who, when there's a spot of headhunting to be done, know exactly who to talk to
We take the hard work out of hiring
What if your job ad attracts more interest than you can cope with? Over the past couple of years, we've run plenty of ads that have generated hundreds of applications each. What if that happened with your in-house team? How would you ever sift them all? How would you ever respond to them all?
Make us part of your team, and we do it for you.
Not your average Cheshire recruitment company
Recruitment in Cheshire is more successful when you work with a recruiter who's better able to stack the deck in your favour. With our talent pipelining capabilities, local recruitment market insight and salary bandings (to better tailor your job ads to the local market), we make every recruitment exercise more successful.
Specialist retail recruitment in Cheshire
From compliance to management, senior appointments to supply chain, we've got the people to handle your recruitment in Chester, Stockport, Warrington, Wilmslow, Crewe, Ellesmere Port and everywhere in between. Right now, we're seeing real growth in the following specialist areas:
FMCG: A single key appointment. Or a whole team ready to drive a major store opening programme in the UK and overseas. For FMCG recruitment in Cheshire, talk to the people with a track record in finding exceptional candidates, taking the load off your in-house HR team, and delivering results fast. 
International recruitment: For retail businesses intent on expanding operations into the UK. And for UK retailers with plans to expand to Europe, the Middle and the Far East, the US and Australasia, we've got a track record of helping global brands thrive.
Retail ops: It's never been more challenging to recruit for retail operations in Cheshire. But with our track record of sourcing exceptional candidates, when there's a talent to be found, we're the ones retailers trust to find it.
Roles we recruit for Cheshire include:
Assistant Manager, Ellesmere Port

Cash Manager, Cheshire

Store Manager, Chester

Sales Assistant, Warrington

Kitchen Sales Designer, Chester

Showroom Manager, Warrington

Sales Consultant, Stockport

Retail Sales Consultant, Wilmslow
If your talent is in any of these fields, we need to talk to you…
About Zachary Daniels
In 2012, we set up a boutique retail recruitment agency that would be run the way we felt an agency should be run. Personal. Passionate about what we do. Really committed to getting it right. It was an approach that struck a chord with clients and candidates alike, so we grew. But we still have that boutique, personal feel, because we know that's what our clients value most about us. 
Send us your CV or get in touch
---
Looking to recruit? Call us on 01925 550 422 or get in touch below...
---
What our clients say:

Graham has recently worked on an assignment for me to recruit a Regional Account Manager, he was fully engaged with our requirements and delivered a number of quality candidates from which we recruited a very strong recruit.
Duncan Gornall, Sales and Marketing Director at Leeds Bronze Engineering


Now being on the other side of the fence as a client, the experience has again continued to be positive. Having to fill a fairly niche role initially proved challenging but driven by the sheer tenacity of Jackie, we were able to find about as 'perfect' a candidate as we could have hoped – all in a relatively short timeframe. Keeping in regular contact helped the whole process, and it was obvious the hard work that was put in in order to land the position – I know Jackie turned over every possible stone to put in front of us the best and most suitable candidates out there.
I'd have no hesitation in recommending Zachary Daniels to others, whether they're looking to start in or indeed recruit for a new role.
It's how recruitment should be done. (Jackie Turner)
Client – Finance


I have worked with Leanne for a number of years and she has helped me secure a couple of roles, which have been perfectly aligned with my requirements. This is due to the humanised way of recruiting people for roles which is practised by Leanne. I first met Leanne who took the time to meet with me personally and understand what I wanted from a role, which ensured the jobs she put me forward for worked well for me and the culture was right. My experience of working with Leanne and Zarachy Daniels has been extremely positive and the process of securing roles has been very seamless. I would and have recommended Zachary Daniels and especially Leanne to anyone who is looking for a role with in buying.
Donya