ZD Guides: Key Retail Management Skills
6th October 2023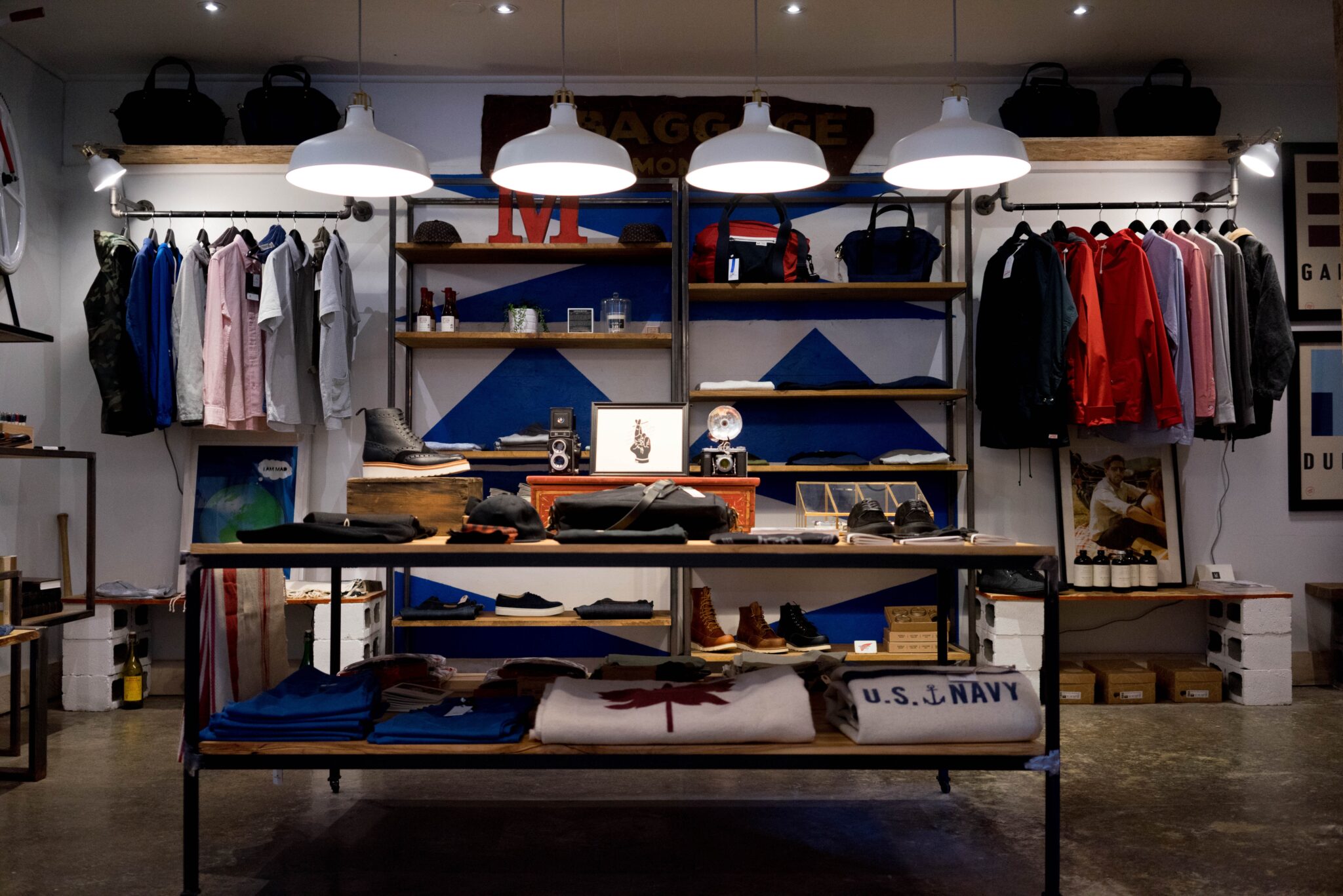 8 Key Retail Management Skills
What types of retail manager jobs are there? Why do managers matter? And what are the essential skills every retail manager should have? Here's the ZD Guide…
Let's talk numbers. At time of writing, if you searched all the retail jobs available on this site, you'd find that almost exactly half of them contained the word 'manager'. Even if you exclude deputy management roles, almost 25% of the jobs available through ZD are for store manager levels or higher. 
That tells you perhaps the most important fact about retail management skills: they're in serious demand. We'll get to what those skills are exactly – and why they're so important – in a moment. But first, a bit of clarity. When we say 'retail manager', what exactly do we mean?
What types of retail manager are there?
If you asked most people this question, their first answer would be the retail store manager. Traditional store manager jobs account for a good chunk of our vacancies, but the real definition is a little wider.
It's wider because that phrase 'retail stores' covers a lot of variety, from shopping mall fashion to supermarkets to big box retailers. 
It's wider because retail management tends not to be a flat structure. There's a hierarchy, starting with supervisors and assistant managers and heading through store management to area managers and regional manager jobs until you reach the most senior roles, when the 'manager' title switches up to 'head of' or 'director of'. They're all still retail management jobs though, and lots of the skills required of a store manager will still be relevant to much more senior roles.  
And it's wider because retail management is about more than the work that happens on the shop floor. Warehouse manager, retail ops manager, finance manager, HR manager – they're all retail managers and we've barely scratched the surface of the available options.
Why do retail managers matter?
Take the typical store manager job as an example: when you walk into a branch of Boots, Starbucks or Selfridges, you expect consistency between stores of the same brand. Of course you expect the stores to look and feel similar from a design, layout and branding perspective, but your expectations run much deeper than that.
You expect shelves stocked with the same products, presented in (pretty much) the same way. You expect store colleagues to behave in a broadly similar way and deliver a consistent level of service. Whatever the values of the brand, you expect to see and feel them loud and clear whether you're in London, Cardiff, Belfast or Edinburgh.
A retail store manager is responsible for that. They take the brand template – for everything from customer service standards to store performance to staff development and welfare – and ensure that their store achieves the standards expected of it. In many ways, the retail manager role is the glue that holds a large and diverse business together.
How do they do that? By applying a key set of retail management skills.  
What are the top skills a retail manager should have?
Leadership

The funny thing is, we spend a lot of our time working on store manager, area manager and regional manager jobs and, without exception, the one thing our clients don't really want is a manager.
By that we mean, they don't want someone who just manages. They want a leader, someone who can identify problems and fix them. Someone who can coach, guide and inspire others. Someone who can take charge of a team and make it more than the sum of its parts.
A leader creates better-performing teams by influencing individuals within the team to follow their lead.

Initiative

A great part of the retail store manager role is about finding new ways to improve, which can be difficult in an environment where new tactics are being employed all the time. The ability to see new possibilities and opportunities – and to make them happen – is massively important.

Customer focus

Lots of retail operations jobs require you to be customer focused, but store manager jobs are where that focus is sharpest. As a store manager, you'll be the one dealing with the most challenging customer problems (because your team will escalate things they can't handle). 

So the ability to bring your company's service to life – even in challenging circumstances – is vital to set the standard for your store and customers, and to set an example for your team.

Communication

We could say communication is an essential skill for literally every job we post, but it really is a vital retail manager skill. That's because communication is a part of so much of the role: it's essential to encouraging and developing members of your team. It's vital for ensuring head office instructions are passed on accurately. It's key to being able to articulate a vision of how your store should operate. It's central to dealing with customers.

Commercial mindset

Linked to initiative, this skill is very much on the 'business' side of an area manager, retail store manager or regional manager job. This is about having the commercial awareness to be able to analyse a set of KPIs (key performance indicators) and understand a) what the figures are telling you and b) what levers you need to pull to make improvements.

There's an infinite number of actions you could take as a retail manager. Commercial understanding will ensure you take the right actions to drive the right outcomes.

Multi-tasking

Lots of retail operations jobs are fast paced. But as a retail manager, the demands on your time come from above and below (from your team and from those higher up in the organisation). Every day, you'll have a huge amount to deal with. So the ability to prioritise, manage your time effectively and get through a lot of work is essential.

Consistency

Know what drives a team crazy? Not knowing what to expect from you. When person B approaches you with an issue and gets a different answer to the one you gave person A when they asked you about the same thing last week, that's a lack of consistency. When you've made it clear that option C isn't on the table for resolving customer issues, until you face a customer with that issue and suddenly decide it is on the table. When you refuse someone's leave request because you need everyone in on that particular day, but then you grant leave to someone else. A lack of consistency creates friction, uncertainty and bad will among your team. With consistency (and the communication skills to explain your reasoning), however, everyone knows where they stand. Even if they don't like your decision, they at least know how and why you reached it.

Staff development

One of the measures of success of a retail store manager or area manager is their ability to develop members of their team so that they can in time lead their own stores.This is about more than signing up members of your team for development courses.

It's about being alive to opportunities to develop in-store, and being able to take a strategic approach to development that sees you set goals, effectively monitor performance and give valuable feedback that actively helps your people grow. Have you got the skills set to be a successful retail manager?

Find store manager jobs and leadership roles across all parts of the retail operation with us.
---
<

Back to list