Wickes – Employee Relations (ER) Recruitment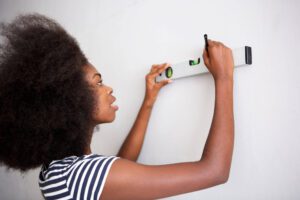 We've been helping Wickes' build a brand new ER team from scratch.
The Headlines
Recruited to build a new, diverse ER team of 8
Roles ranged from ER Adviser to ER Manager (£38-46K)
Quick turnaround: From the first brief to a full team in 3 months
Adaptable: Plans changed; we responded
Consultative: We helped structure the requirements as well as find the right people to fill them
Cultural fit was the most important factor for success
The Client
Wickes, the home improvement retailer which, at the time of this recruitment exercise, was in the process of demerging from Travis Perkins.
On Team ZD
Stacey Higgins Martin took the lead on this project. She specialises in HR recruitment.
The Roles
ER is handled very differently from organisation to organisation. The demerger from Travis Perkins was enabling Wickes to develop its plans for ER, shifting from a lean model to a larger team.
This new team would deliver phone-based coaching, guidance and employee relations advice to line managers whilst also offering in-the-field development and support to store managers dealing with more complex grievances, disciplinaries and appeals. At its heart, every role would involve offering advice that strengthened the Wickes Great Place to Work culture.
"As the existing ER team was staying with Travis Perkins, Wickes' new team needed building from the ground up," explains Stacey. "I'd recently had big successes placing two HR Business Partners with the company and was asked to take on the ER team project."
The Brief
It's not unusual for projects to evolve and grow mid-recruitment, as Stacey found here: "Initially the brief was to build an ER team of five at a range of levels from ER Adviser to ER Manager with salaries ranging from £30-40K. D&I is hugely important to Wickes, of course, so I also had to ensure that the team we built was a diverse one.
"As Wickes developed their strategy, however, they realised they needed more from their ER team, so the model changed. The team of five became a team of eight including:
1 x ER Manager
2 x ER Senior Advisers (North & South)
5 x ER Advisers
"Except for the senior advisers, all candidates would be working to a hybrid model (home and office) and be based in Northampton, although their reach would be nationwide."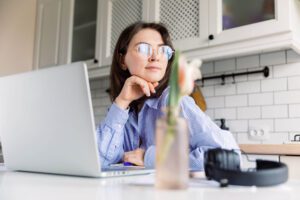 The Process
Stacey was briefed by Wickes' Talent Acquisition Manager in mid-Jan 2021.  Stacey spoke with the line manager for the recruits. "I always find that really important because that's where you get an understanding of culture fit and team ethos," she says.
Throughout the process, Stacey worked closely with them and gave regular progress updates until the last of the candidates was placed in mid-April.  By the end of the project, the team was complete and Stacey had found the right candidates for every post.
The Big Deal
"Culture fit is huge for Wickes," confirms Stacey. "In that way, it's a lot like Zachary Daniels. They would describe themselves as one of retail's best-kept secrets and I would agree – it's a real family feel. Everyone works well together and works hard but nobody takes themselves too seriously.
"It's a really personal business so you don't just need to find candidates who look great on paper; you have to find people that will fit that model. Candidates need to feel they'll fit too – because that makes them far more likely to stay.
"I always take the time to understand the business I'm recruiting for because that makes it far easier for me to find the right candidates quickly. Usually, I'll know within ten minutes of talking to someone whether they'll be a great fit – and that was really important with this project."
The Feedback
Client and candidates were extremely positive about the experience and the results, as Stacey explains: "Even the candidates who weren't successful in the process were only no's because Wickes said yes to somebody else I'd sent. They were really happy with the calibre and type of candidate I presented. We didn't send lots but everyone was a really good fit."
Since completing this project, Stacey has been briefed on another role. "This is supply chain-related and a long way from HR, but Wickes asked me to take this on because they know I understand the cultural fit – and while the job is very different to the ER role, the cultural requirements are the same."
Stacey has remained in touch with the candidates since they started in their new roles. "Their reaction has been massively positive too," she says. "They've told me how engaged Wickes were during their interviews and how well looked after they were.
"Although the roles were originally advertised as full time, Wickes offered one successful candidate the part-time hours she really wanted as she had small children. She was really impressed with Wickes' flexibility and that personal touch. It's great to see client initiatives like Great Place to Work having a real impact like that.
"For clients and candidates, this was a really positive experience."
Wickes says…
"Our Great Place to Work culture really defines what we're about as a company and it's extremely important to us that the people we recruit not only possess exceptional skills and experience but buy-in to that culture. I'd worked with Stacey previously and it was clear she completely 'got' what we're about at Wickes and was the right person to lead the recruitment of our ER team. Completing the project meant working fast and responding as things changed, and I'm very happy with the team she has helped build for us." – Talent Acquisition Manager, Wickes
Talk to Zachary Daniels
Discover how our approach to retail recruitment can make your international expansion easier.
Email us now or call 07949 146 104.
What's it like to work with us?
Simple, honest and straightforward, from the first call to post-filled – that's what we aim for. To find out what our clients and candidates think about how we achieve it, check out our testimonials. Then find out more about our approach.
---
If you are a potential candidate...
Send us your CV
---
Looking to recruit? Call us on 01925 550 422 or get in touch below...
---
What our clients say: