'We're bigger than clothes': Why Gymshark is opening its first flagship store
2nd December 2021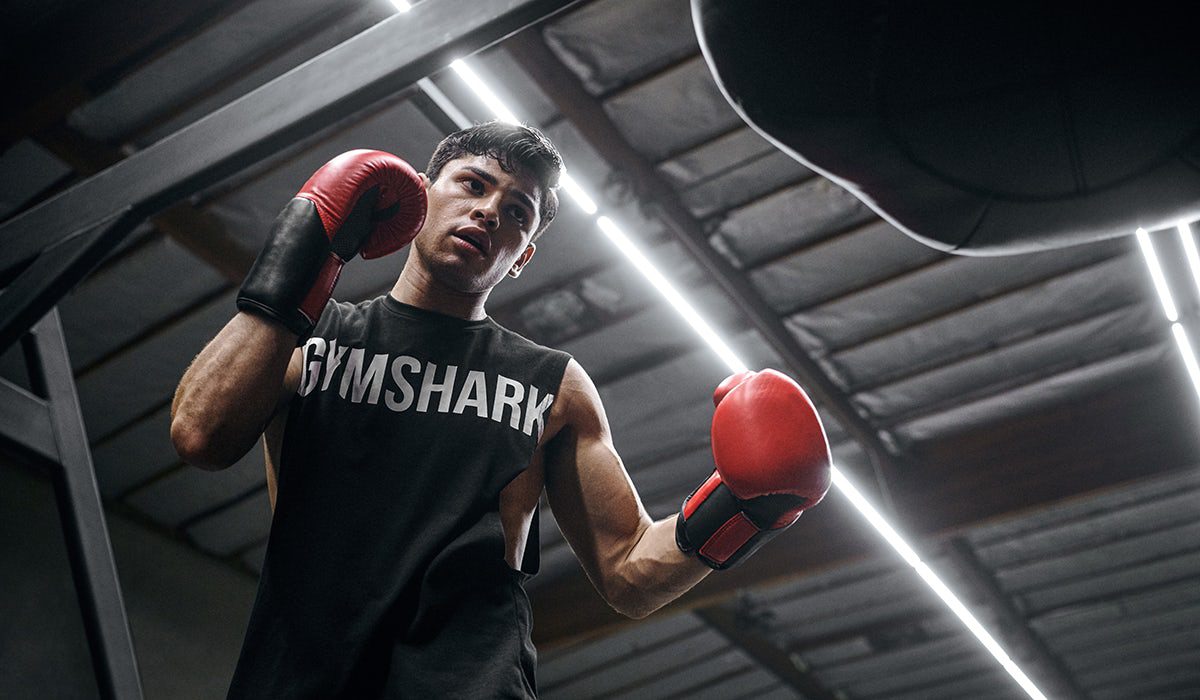 Online fitness brand Gymshark is opening its first permanent bricks-and-mortar store, in an effort to build trust with a more "tangible" presence.
The flagship store will open in Regent Street, a major London shopping destination. The former J.Crew space extends to 18,000 square feet and has been acquired on a 10-year lease, with the aim to open for business by summer 2022.
Speaking to Marketing Week, chief brand officer Noel Mack says Gymshark has always seen "huge dividends" when hosting physical events such as small-scale pop-up stores, as it has a "strong community".
"But there's always been a start, middle and end to offline activations. Now we can do something that's permanent where our community can come and hang out with us. And also look at, feel and touch the brand," he says.
Founded in 2012 in a garage, Gymshark has grown into one of the online world's biggest fitness apparel brands through social media and influencer marketing. The business now operates in over 180 countries and turned over £400m in its last financial year.
Ecommerce has been an amazing vehicle for our growth. But physical is much more tangible and not everybody is completely okay with shopping online.
Noel Mack, Gymshark
According to Mack, ecommerce has been an "amazing vehicle" for growth for the brand. But Gymshark now sees an opportunity to broaden brand trust by positioning it next to other established household brands on Regent Street, such as Apple.
"Physical is much more tangible, and not everybody is completely okay with shopping online. Younger customers certainly lean into it. But some audiences aren't as comfortable with ecommerce," he says.
"However, even with those who are comfortable, [the store] can just build up more trust between them and the brand."
Mack explains: "When you walk down the street and you see Apple, Gymshark and then Burberry, just from a brand association point of view the store instils trust. In this ever more digital world of the Metaverse and everything else, there's some stuff which can't be replicated online, and that's why we really want to lean into this store."
The last two years have seen major household names shuttering high street stores across the country, with brands like Debenhams, Gap and Topshop now operating online only. But Gymshark is unphased by this trend, Mack says.
"I think bricks and mortar are where the similarity starts and ends between us and those brands. What we do and how we activate in store will be so different. We're coming at it from a completely different purpose," he explains.
In fact, the Gymshark flagship store will operate as an "experiential" space, with the majority of its space to be used for fitness experiences rather than selling products. Those fitness experiences are to enable Gymshark's "community" to bond and communicate with each other and brand representatives, in order to build affinity with the Gymshark brand, Mack says.
"It's all about the value proposition to the customer, so for us the store isn't about some of the traditional business metrics which those brands have been operating under," he adds.
Becoming more than clothes
Despite making its name with fitness apparel, Gymshark hopes to diversify its business by building out its customer touchpoints and becoming more than just a clothing brand.
"Gymshark is bigger than just the clothing that we sell. We have this idea about building out an ecosystem for our community, where there will be Gymshark in multiple different touchpoints. This [store] is just the next touchpoint," says Mack.
He adds that Gymshark sees a gap in its portfolio for technology products, and compares the brand's ambition to that of Apple, with its presence in touchpoints including cloud storage, smartphones, laptops and key finding accessories.
"The IRL [in real life] experience across the world is really important. I think we've done a very good product so far from an apparel point of view. But there's potential in the equipment we could look at, with tech products like apps and even software," he concludes.
by Marketing Week
---
<

Back to list