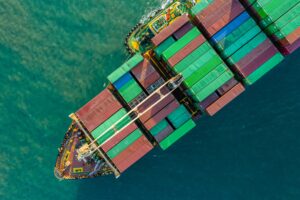 Facing a big recruitment challenge? Face it with us.
Supply Chain & Logistics Recruitment for Retail Clients
Has logistics and supply chain recruitment ever been harder than it is right now? You've never had such a need for people, but there's a real dearth of talent, skilled and unskilled. Then when you do recruit new people, retaining them is a challenge.
So, meet the recruiters who look where others can't and hold conversations others don't to not only find people you won't find elsewhere but people who are more likely to stay.
Supply Chain & Logistics Recruitment for Retail Candidates
If you've worked with retail recruitment agencies before, you might fear that working with us might be more of the same. You know the sort of thing: impersonal. Uncommunicative. A feeling that you're just a very small sausage in a very big sausage factory. But we never treat our candidates like that. Why? Because our reputation rests on you. That's why we do all we can – from understanding your ambitions to interview support – to help you make a great impression.
Why Zachary Daniels?
We know. Every retail recruitment company promises to look further and dig deeper to deliver results. The difference is we actually do it. Here's how:
Sector understanding that makes a difference
There's perhaps no other area of retail where the requirement is quite so broad. At one end of the spectrum, there's the volume recruitment of delivery drivers and warehouse operatives. On the other is a need for supply chain execs who can do the strategic, the tactical and everything in between. Because we know the challenges inherent with it all, we deliver more.
We use people and experience to get results
Some recruiters use AI to help with recruitment. In the future, we might too, once it's really good. But when you're recruiting people with people skills for people-based businesses, you know who's best at doing that?
Brand fit isn't hidden in an algorithm. It's something you have to feel. That's what our people do.
We manage candidate relationships for better results
Know what the worst thing in the logistics and supply chain recruitment world is? Going through the whole process, from ad to interview, only to find your perfect candidate has taken another offer and has gone off to be perfect for someone else.
You can't stop candidates from keeping their options open. But you can do more to build open relationships with them so that you don't get blindsided by the unexpected, and so you don't waste time and effort. That's what we do.
Retail recruitment is more successful with ZD. Here's how it works:
Brief:
It's not just the nuts and bolts of the job we're after. It's the deep insights about your organisation that help us get beyond the CV to find the people who can make a real difference.
Identify:
There's no single 'right' way of finding your ideal candidates. It might be a well-worded job ad to distinguish you from the competition and attract volume applications. It might be a dedicated campaign, some networking or even some discreet headhunting for that key supply chain appointment. We'll do what's necessary to deliver the right candidates.
Assess & Shortlist:
Why use a retail recruitment company? We think one of the most important reasons comes at the candidate assessment and shortlisting stage. Because when you run your recruitment in-house, you get to sift all those applicants. And you get to disappoint every single one of the unsuccessful ones. But when you get us involved, we do all of that. Which takes a load off and shields you from the more unpleasant parts of the job.
Interview, Offer & Beyond:
We'll make sure the nuts and bolts of end-stage recruitment run seamlessly, so nothing unexpected derails your plans.
What roles do we recruit?
It's a broad field, supply chain and logistics. We recruit across all of it for roles including:
Logistics Director
Head of Logistics
Head of International Logistics Development
Sustainability Lead
Supply Chain Analyst
eCommerce Supply Chain Ops Manager
Head of Supply Chain
Logistics Manager
Wholesale Operations Manager
Head of Central Operations
Logistics & Inventory Assistant
Delivery Driver
Warehouse Operative
Find out from the people who've already worked with Zachary Daniels – check out our testimonials and find out more about our approach
---
If you are a potential candidate...
Send us your CV
---
Looking to recruit? Call us on 01925 550 422 or get in touch below...
---