How To Hire In A Recession
16th June 2023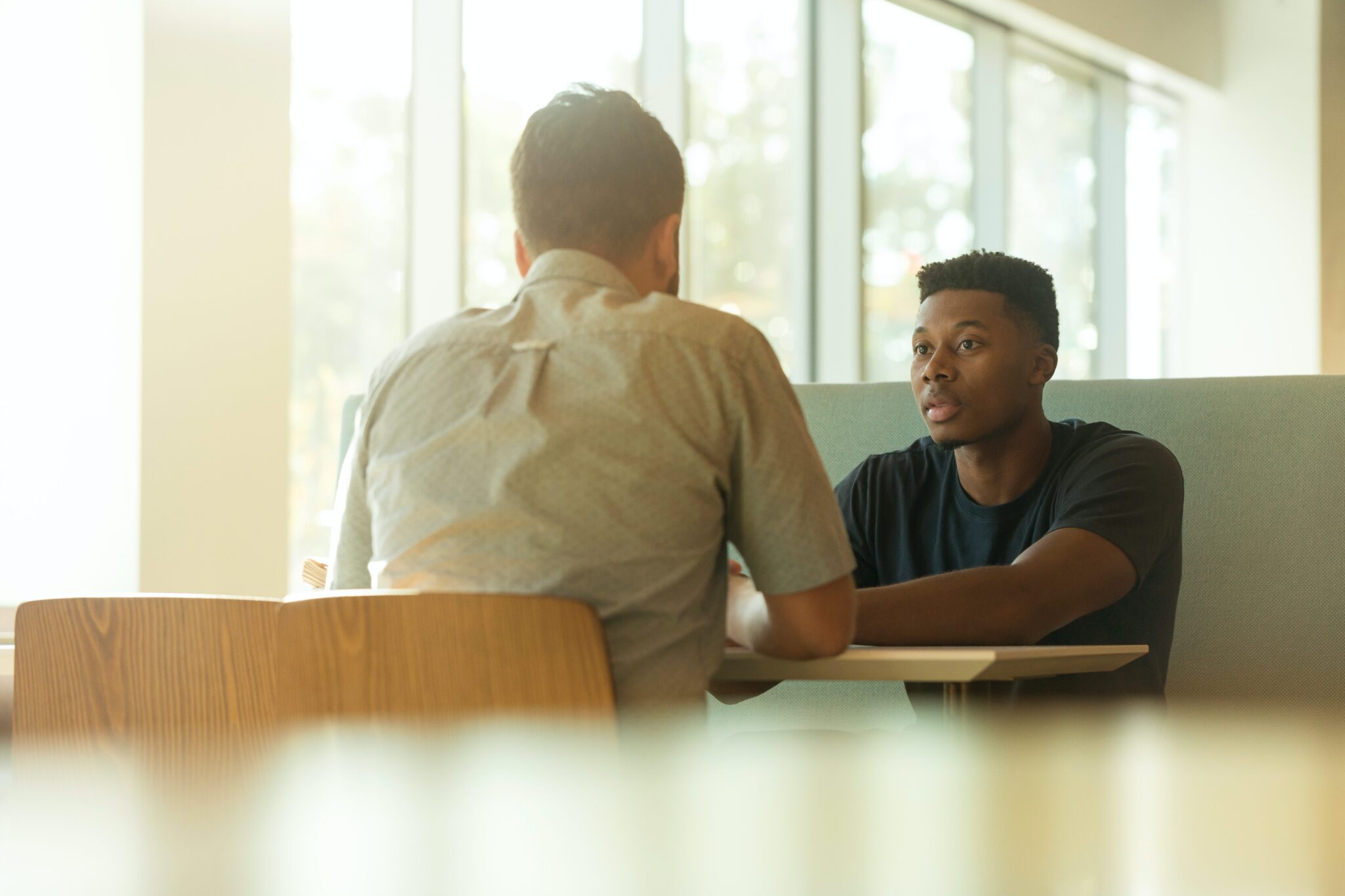 How to Hire In A Recession: 8 Tips for Retailers
If a recession is going to hit us, your retail recruitment strategy and processes will need to be up for the challenge. Here's how to make sure they are.
There's not going to be a recession. Unless, of course, there is. Just a few months ago, economists had the UK odds on to slip into recession by the end of 2023. Now, they predict we'll avoid it, although some suggest there's a risk the economy will simply slide in 2024 instead. In the US, recession risks appear to be growing, and you know what they say about America sneezing and the world catching a cold.
Right now, then, the smart bet would seem to be not to bet one way or the other, which makes things tricky if you're trying to plan your next retail recruitment moves. So how should you recruit when the other 'r' word continues to loom large? Here's our guide. 
Focus on flexibility

Think about it from a personal perspective. When times are tight, you look for ways to make your money go further. It's the same with recruitment. 

Job flexibility: Could you share the responsibilities of one role across several others that you're recruiting for? That could help reduce staff numbers a little (and relatively painlessly), cutting not only the cost of recruitment but ongoing costs. 

Candidate flexibility: You know those multi-tool devices that are part scissors, part screwdriver, part knife and part corkscrew? Look for candidates who offer that same sort of versatility and can take on multiple responsibilities. That's important because recessions affect different businesses in very different ways. Often, while you may be able to see a recession coming, you can never be quite sure how it will affect you. Versatile, adaptable people can help you cope.

Fortunately (for you, at least) a recession can often bring brilliant candidates into the market that you might never expect to see. It's worth revising your job descriptions to ensure you create job ads broad enough to encourage applications from people who may not have the retail-specific experience you're looking for, but who do have impressive transferrable skills you could really benefit from.

Prioritise retention

It's not something you might expect a recruitment company to recommend, but one important hiring tip during a recession is, er, not to hire. Or, at least, don't make hiring your first option.

At the risk of stating the obvious, the better you are at retaining your staff, the fewer gaps you have to fill. And the bigger your reputation for keeping hold of your staff, the more likely you are to attract better quality candidates when you do need to recruit.A risk of recession probably means you don't have the financial bandwidth to offer incentives to stay, but there's lots you can do in lieu of big salary increases and bonuses.

Think staff development and promotion opportunities (about which, more below). Think flexible working, wellbeing and good old-fashioned recognition and respect. To help you focus on the right things for retention, start with a staff survey.

It's not something you might expect a recruitment company to recommend, but one important hiring tip during a recession is, er, not to hire. Or, at least, don't make hiring your first option. At the risk of stating the obvious, the better you are at retaining your staff, the fewer gaps you have to fill.

And the bigger your reputation for keeping hold of your staff, the more likely you are to attract better quality candidates when you do need to recruit.</span><span style="font-weight: 400;">A risk of recession probably means you don't have the financial bandwidth to offer incentives to stay, but there's lots you can do in lieu of big salary increases and bonuses. Think staff development and promotion opportunities (about which, more below).

Think flexible working, wellbeing and good old-fashioned recognition and respect. </span><span style="font-weight: 400;">To help you focus on the right things for retention, start with a staff survey.

Develop from within

Promoting existing staff doesn't only work wonders for your retention rates, it also cuts the cost of the recruitment you do carry out. That's because, when junior people move into more senior posts, the vacancies lie at the junior end of the organisation. Generally speaking, the more junior the role, the easier and cheaper the recruitment.

Hire temporary staff


Temporary contracts and part-time hours are part and parcel of the way every retailer works. A simple tool for riding out a recession is simply to pull a little harder on the temporary worker lever, so you don't find yourself financially over-committed at a time of uncertainty.

It is important to be honest with candidates. We'd discourage dangling the carrot of permanent work/longer hours at some point in the future unless you know you'll be able to deliver, because candidates talk and it's important to protect your recruitment reputation.

It's also the case, though, that many excellent candidates have other commitments that make temporary/part time hours attractive to them. You could find you are able to access a different and exciting pool of talent by not resorting straight for the permanent, full-time option.      

Get better at recruitment


The more streamlined, simple and speedy your recruitment processes, the more recession-proof they will be. It's important candidates don't see or feel the effect of any cost cutting – you want them to feel as valued as ever – but there's lots you can do to tighten your recruitment practices and still give candidates a rewarding experience, such as:


Write job ads that hit the sweet spot between encouraging applications from the right candidates while discouraging unsuitable applications – you'll end up with a smaller, better quality pool of applications to sift. If you need help doing that,

we can help

.

Use social media to talk direct to applicants and reduce your reliance on job boards. Again, in a recession, you may not have the in-house resource to do this, but your recruitment partner should be able to help. The results should ensure a more targeted selection of the right candidates.

Encourage employee referrals, so you don't have to spend time, energy and money looking for every new recruit.

Interview online, so you cut the cost of in-person interview/assessment days.

 

Scale down your in-house recruitment team


There's an obvious cost to maintaining your in-house recruitment team and it's a cost you bear whether you're actively recruiting or not. That's why retailers have always tended to operate with a mixture of in-house and outsourced recruitment, because it's much easier to dial up/down the third-party support as and when you need it.When recession looms, however, it's even more important to rigorously control in-house costs. We'll typically hear of permanent in-house posts remaining unfilled while the market remains uncertain, with greater emphasis placed on outsourced recruiters. Naturally, third party retail recruiters (like us) tend to be very happy about that. 

Take full advantage of government initiatives


Recessions tend to trigger familiar responses from governments. As unemployment numbers creep up, new initiatives to help get people back into work and help companies grow are introduced. Retailers that stay alive to the changing political/social landscape and are able to adapt and take advantage of any initiatives will be able to recruit more effectively (and cost effectively) during a recession.

Work with a recruitment partner who's 'been there and done that'


Zachary Daniels has been there through all sorts of industry upheavals. We launched as the world was still feeling the effects of the last global crash. Like you, we've adapted to Covid, the energy crisis and the cost-of-living crisis. Even if recession doesn't hit us in the next year or two, another crisis won't be too far away and we'll adapt to it as we've always done.We can help you adapt too. We work in a way that fits your needs now. And when those needs change, we'll change the way we work so we keep delivering. It means that, whatever your recruitment needs and however large or small our role, we're ready to help.  

Talk to us about your recruitment needs now
---
<

Back to list