How To Explain Redundancy On Your CV
22nd November 2022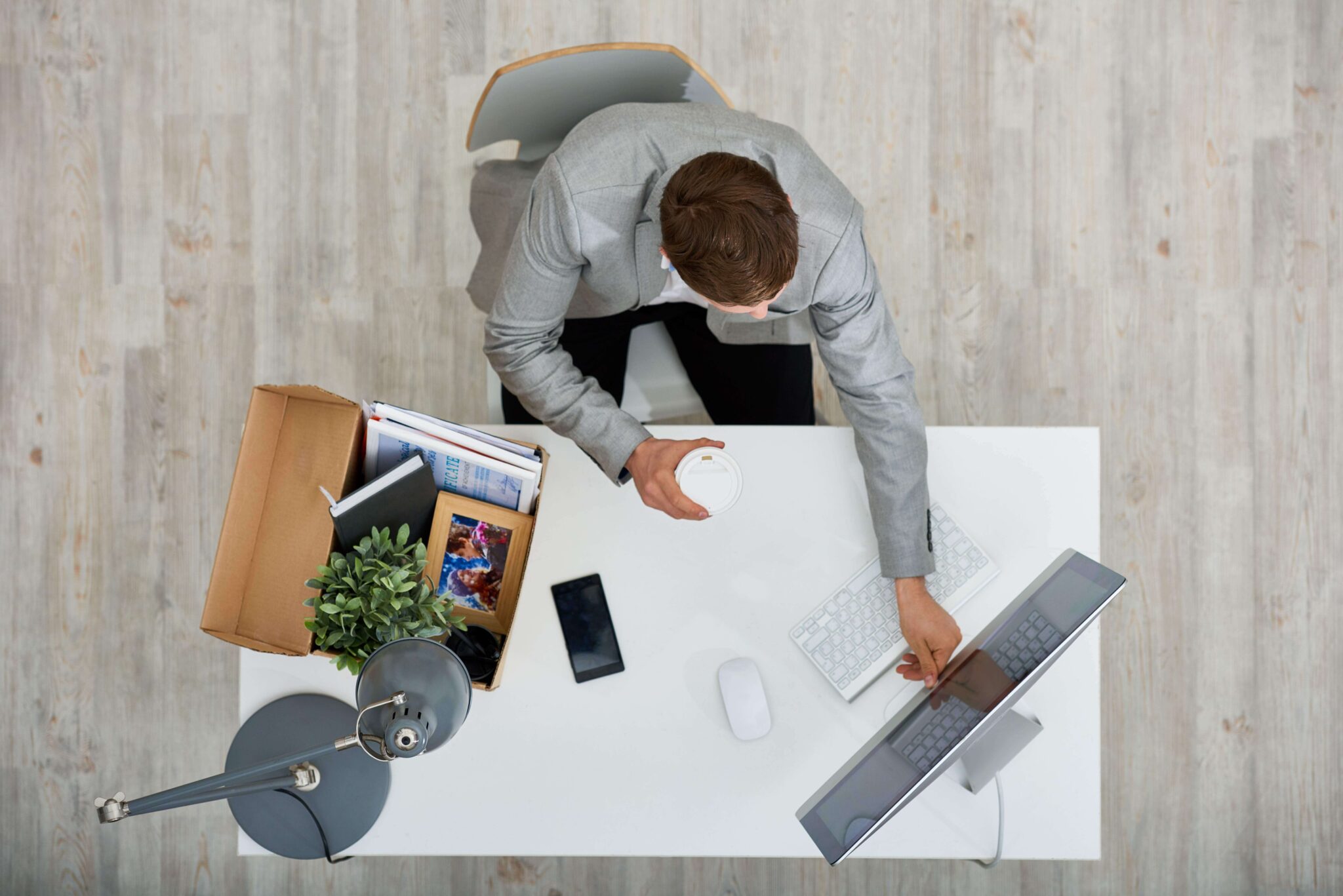 It may be a huge deal for you now. Redundancy always is. But when it comes to talking about redundancy on your CV or at an interview, it doesn't have to be the elephant in the room…
Being made redundant can have a lasting effect on you. It can make you nervous about it happening again. It can knock your confidence at a time when you need to feel positive about yourself and your skills. It can be something many people feel ashamed of, so let's put that last one to bed straightaway…
The reason for your redundancy wasn't anything to do with you. It wasn't a reflection of you as a person, your skills or your experience. It was a reflection of the company you last worked for and the issues they were facing at the time. You were just unfortunate, collateral damage, as disheartening as that can feel.
Your next job application is a chance to move on and put all of that behind you, but how should you treat your redundancy?
1. HOW DO YOU EXPLAIN REDUNDANCY ON A CV?
The short answer is you don't have to. You don't need to explain redundancy on a CV. You don't need to give a reason for leaving any of your jobs, although there's nothing to stop you if you want to do that. You should, however, include the start month/year and the end month/year of each role.
Despite the fact that you don't need to include redundancy on your CV, it may come up at the interview. We'll get to that in a minute.
One final note: if you don't give a reason for leaving your last job, don't give a reason for leaving any of them. It reduces the chances of it becoming a talking point at the interview.
2. WHAT IF THE APPLICATION FORM ASKS FOR A REASON FOR LEAVING?
Many roles don't ask for a CV, of course. Brands may often want candidates to complete an application form and the form may specifically ask for a reason for leaving your last job.
If that's the case for you, be honest, but keep it brief. Your achievements in your last role (things that were totally your doing) are what really matters, not your redundancy (something over which you had no control).
A line will do, for example
Redundancy due to company restructuring
Redundancy as a result of COVID
Redundancy as a result of store closure
3. FOCUS ON THE POSITIVE
Your last job may have ended in a negative way, but it's important to separate that from all the good that you achieved. Look again at the job description of the role you're applying for and draw out the responsibilities, experiences and achievements from your last role that demonstrate your capability for the next one.
It may be that you can even use your redundancy as a positive. Perhaps you picked yourself up and learnt a new skill. Maybe you wanted to fill your time productively and started volunteering. Maybe you decided to launch your own side business, which could help you demonstrate your entrepreneurial flair.
Blank periods on a CV ring alarm bells. Taking a knockback like redundancy and doing something positive about it speaks volumes.
4. HOW DO YOU TALK ABOUT REDUNDANCY AT THE INTERVIEW?
Your interviewers don't see your redundancy in the same way you do. If they ask you to explain what happened, talk about the circumstances in a factual way, but avoid sounding bitter (even if you are) or blaming someone for the situation (even if you do).
Talk about the things you're proud of about your last role. Emphasise your achievements. Frame your redundancy as the launchpad for a new challenge and talk about the positive lessons your redundancy—or the experiences you've had since—have taught you.
There isn't a recruiter anywhere who wouldn't respond positively to that, or to the fact you're probably able to start work immediately! If you've been made redundant and need help starting again, we can help. Send us your CV (no need to mention your redundancy) now.
---
<

Back to list